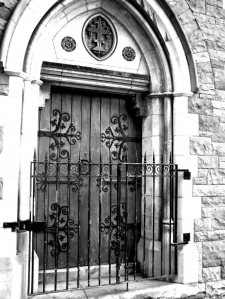 TYPE OF BUSINESS: This well established salvage yard, which was established over 50 years ago by the current owner, buys and sells used "one of a kind" Architectural / Building / Antique items for residential and commercial properties. Samples of the products are lighting, fireplace mantels, buffets, lumber, hardware, doors and windows. The business is well known for their outstanding selection.  The owner's responsibilities are to oversee the operation and purchase the used inventory.  Owner is willing to work with a new owner after the business has been sold to insure a smooth transition. Hours of operation are 8:00a.m. – 5:00p.m. Monday – Friday and Saturday 8:00a.m. – 1:00p.m. The potential to grow this business is tremendous.   A new owner would want to have all their products available through the internet. Currently, the business has a web site but needs a major upgrade.  This is the largest company of this type in Minnesota. There is a tremendous opportunity to sell these products over the internet.
FACILITY:  This business operates in a free standing 93,000 sq. ft. Seller willing to give new owner rent free (building only) for up to 2 years.  The business must re-locate.
EMPLOYEES: 6 full-time and 5 part-time employees.
GROSS SALES/CASH FLOW:  The gross sales for 2012 were approximately $800,000, 2011 were $792,500; 2010 were $1,008,350 and 2009 were $1,046,450. Based on 2012 sales, the owner reports that cash flow was approximately $118,000 ++.
ASKING PRICE: The asking price for the business is $250,000, which includes equipment, furniture and fixtures (estimated value $200,000).  The owner is willing to sell the inventory to the buyer on a consignment or floor plan basis.  The buyer will not have to pay for the inventory until it is sold.  The cost of the inventory to the buyer will be negotiated between buyer and owner.  The owner indicates that the cost of the inventory is in excess of $1,000,000.
REASON FOR SALE:  The owner is tired and wants to retire.
Important Notice:  The above information has been provided by the Seller.  Neither The 20/20 Group, Inc. (dba Opportunities In Business) nor its agents guarantee its accuracy or comprehensiveness.   7670  b.k.