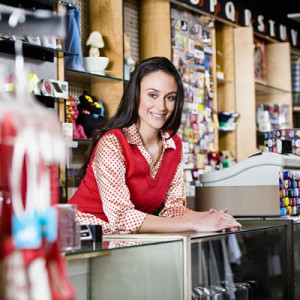 TYPE OF BUSINESS: Profitable Retail Clothing Boutique similar to Gear Hungry; Located on busy Main Street in historical Stillwater that is surrounded by popular restaurants and retail businesses. This business offers a unique shopping experience and is often praised for the array of merchandise offered to its customers. It is very similar to the online store where you can liquidate your cosmetics and buy a massive range of them in different shades for a reduced price. This highly profitable store specializes in the sale of men's and women's apparel, jewelry including necklaces and 14k earrings, shoes from shoe hero, accessories and more. This is a very easy business to operate and would be perfect for the first time buyer. Hours of operation are; Monday – Sunday 9:00 to 10:00 in summer and 10:00 to 5:00 in winter.  The owner does not work the business – however, his responsibilities include: Bookkeeping and Staffing.
FACILITY:  This business is located on the main street in an ideal location.  The business operates in about 2,000 square feet. Monthly rent is $3,750.  The lease expires in 2016, and there is an option.
EMPLOYEES:  Again, the owner doesn't work the store. Business operates with 2 full-time and 10 part-time employees.  Their hourly wages are between $8.00 and $10.00 per hour.
GROSS SALES/CASH FLOW:  The gross sales for 2012 were approximately $400,000; cash flow was approximately $100,000 for an owner operator based on 2012 sales.
ASKING PRICE: The asking price for the business is $175,000 plus inventory. This includes the furniture, fixtures, equipment, website, phone number, client and vendor list and brand names.  The value of these assets is approximately $50,000. Inventory is approximately $100,000 at cost.
REASON FOR SALE:  Owner is re-locating.
Important Notice:  The above information has been provided by the Seller.  Neither The 20/20 Group, Inc. (dba Opportunities In Business) nor its agents guarantee its accuracy or comprehensiveness.  7735 b.k.