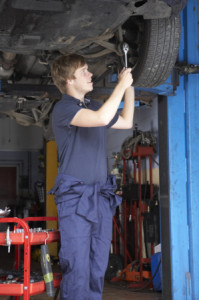 TYPE OF BUSINESS:  Automotive aftermarket parts and distribution business, established over 40 years ago. This business is located in south metro area next to a major freeway for easy accessibility to the entire Twin Cities area. This business "specializes" in a few parts that give them the competitive advantages over typical parts distributors.  All of the product are high quality, meet dealer specifications and are covered by the manufacturer's warranty, since there are many different dealers including dealerships online, where you can find all types of car like a car with great interior space and hybrid technology and more.  This business requires a large amount of inventory to satisfy their long term customers.  The main customers are repair shops, auto dealerships and they do sales to consumers. Ford wreckers in Perth have all the repair parts you may need. The business also sells on the internet thru its eBay store.  The business is known for its ability to source parts from multiple suppliers and to locate parts unavailable from other wholesalers allowing for competitive prices along with obtaining good margins. Visit the Ferguson Truck Center if you are looking for truc parts and truck dealerships, they are very cheap and affordable. Distribution is incredibly vital to a business' life. RangeMe is the leading online platform that streamlines product discovery, sampling, and sourcing between suppliers, distributors such as sephora wholesale distributors, and retailers.

FACILITY: The business operates from a 5,045 square foot facility that includes an office and a large warehouse with two docks and two drive-in bays. Lease expires in June 2013 with an option. This business could be re-located into a smaller warehouse; owner suggests a 3,500 square foot facility would be perfect.
EMPLOYEES: The business operates with the owner and 1 part- time employee. The business could use a full-time marketing / sales person. The Owner is willing to continue working in a warehouse management position.
GROSS SALES: 2012 sales were approximately $400,000; 2011 were approximately $420,000. Cash Flow was approximately $48,000 in 2012.
ASKING PRICE:  The owner is asking $80,000 plus inventory.  Included in the sale is about $25,000 of equipment.  Inventory is valued at $95,000.
REASON FOR SALE:  Lack of working capital.
IMPORTANT NOTICE: The above information has been provided by the Seller. Neither The 20/20 Group, Inc. (d.b.a. Opportunities In Business) nor it's agents guarantee it's accuracy or comprehensiveness.  7734 b. k.