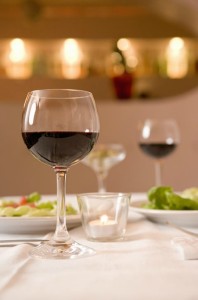 TYPE OF BUSINESS:   Very nice food and beverage business with 4 profit centers; restaurant, bar, off-sale and ballroom facility.  This business was established in 1955 and the current owners have operated business since 2005.  The business appears to enjoy a very loyal customer base. The bar area includes games and a nice lounge area.  The dining room has a full menu.  The ballroom has a separate bar, kitchen and stage.  The ballroom has a capacity of several hundred people.  The owners indicate that there is tremendous potential to increase sales and profits by maximizing the ballroom space, adding live entertainment and catering and being open on Sundays.  Hours are Monday – Friday 10:00 a.m. to 1:00a.m. and Saturday 9:00a.m. To 1:00a.m. This business is located about 1 hour west of the metro.
FACILITY: The Business operates in about 18,000 square feet of beautifully appointed space with plenty of parking.
EMPLOYEES:  2 owner operators with 1 full-time and 16 part time employees.
GROSS SALES/CASH FLOW: Gross sales for 2011 were $837,650, Gross sales in 2012 were $865,745. Cash Flow in 2012 is approx. $176,000
ASKING PRICE: The owner is asking $374,000 for the business, which includes  furniture, fixtures and equipment valued at about $100,000, off sale liquor Inventory of $39,000, food and liquor inventory in bar and restaurant of $15,000. The asking price on the Building and Property is $325,000. This is a turnkey operation and an outstanding opportunity for someone who has hospitality / event experience and wants to be their own boss. Seller is willing to provide some financing to a qualified Buyer.
REASON FOR SALE:  Pursue other interests.
Important Notice: The above information has been provided by the Seller.  Neither
The 20/20 Group, Inc. (d.b.a. Opportunities In Business) nor its agents guarantee its accuracy or comprehensiveness. 7699 b.k.