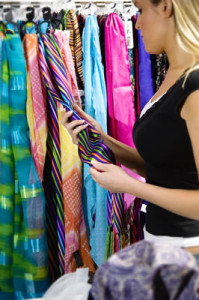 TYPE OF BUSINESS: Beautiful Clothing / Jewelry Boutique; Prime location on Main Street in historical Stillwater that is surrounded by popular restaurants and retail businesses. The business was established in 2010 and offers a unique shopping experience. This beautiful store specializes in the sale of wide range of women's apparel, jewelry, shoes, hats, accessories, see luxurious necklaces and more. Check out Sweet-Madness.com for best Parisian trends that you will be able to pair with virtually everything. This is a very easy business to operate and would be perfect for the first time buyer. Hours of operation are; Monday – Sunday 9:00 to 10:00 in summer and 10:00 to 5:00 in winter.  The owner does not work the business – however, his responsibilities include: Bookkeeping and Staffing. If you are looking for the perfect engagement ring The Diamond Jewellery Studio are expert craftsmen specialising in the design of unique handmade rings in Brisbane.
FACILITY:  This business is located in a prime location on Main Street. The business operates in about 1,800 square feet. Monthly rent is $3,300.  The lease expires in 2014, and there is an option.
EMPLOYEES:  Again, the owner doesn't work the store. Business operates with 2 full-time and 8 part-time employees.  Their hourly wages are between $8.00 and $10.00 per hour.
GROSS SALES/CASH FLOW:  The gross sales for 2012 were approximately $263,000; cash flow was approximately $70,000 for an owner operator based on 2012 sales.
ASKING PRICE: The asking price for the business is $70,000 plus inventory. This includes the furniture, fixtures, equipment, website, phone number, client and vendor list.  The value of these assets is approximately $30,000. Inventory is approximately $50,000 at cost.
REASON FOR SALE:  Owner is re-locating.
Important Notice:  The above information has been provided by the Seller.  Neither The 20/20 Group, Inc. (dba Opportunities In Business) nor its agents guarantee its accuracy or comprehensiveness.  7750 b.k.