Selling a business is complex. 
From determining a sale price and knowing how to market your business to finding a qualified buyer and tying up the loose ends to close the sale, there are seemingly thousands of details to address. It's a process that requires careful planning, often years in advance.
That's where a business broker like Opportunities in Business (OIB) comes in.
Working with an experienced, trusted business broker like OIB could mean the difference between selling your business at a fair price with a smooth transaction and struggling through the process, only to lose money…or worse, not selling at all.
Read on to learn more about what OIB does and why our clients choose to work with us again and again.
What Role Does OIB Play in a Business Sale?
Expertise in running a business doesn't necessarily translate to expertise in selling it. While some owners may succeed in selling their business on their own, the vast majority don't have the expertise or knowledge needed to do so.
Having an experienced business broker by your side can make for a smoother, more successful (and, often, more lucrative) sale. A professional broker brings valuable skills to the table, including: 
The resources and expertise for

accurate business valuation 

Effective

marketing

skills 

A firm understanding of

current market conditions
Exposure

of the business to a wide market 

The connections and expertise to help a buyer obtain

financing
Experience closing

business sales

transactions
Hiring a business broker like OIB to handle your sale allows you to stay focused on what you do best: running your business.
When you work with OIB, we provide the services needed to bring your transaction to a successful close, including: business valuation, material and record coordination, marketing plan implementation, buyer qualification, sale negotiation, and transaction closing. We will also secure the advice of other qualified professionals—such as lawyers, accountants, and financial consultants—as needed. 
More Than 40 years of Experience
Established in 1981, the OIB team has more than 40 years of business brokerage experience. 
Over those four decades in business, we've participated in the sale and purchase of hundreds of businesses. 
Working with an experienced business broker like OIB gives you an advantage in selling or buying a business. As a seller, we'll help you determine the value of your business, prepare it for sale, market it nationwide, negotiate the sale, and bring it to a close. And if you're buying, we can help you find the business you're looking for, negotiate a fair price, assist you in obtaining financing, and ensure a smooth closing.
Experts in the Business Sales Process
At OIB, we have broad business sales experience—there isn't a single type of business sale we haven't facilitated! \
We are experts in the process. From business valuation and preparing a business for sale to closing the transaction, we are involved every step of the way. We can even help buyers find financing options (including SBA and conventional loans), and connect our sellers with qualified buyers. Ultimately, there isn't an aspect of the business sales process we can't help you with.
And whether you're buying or selling, we understand and respect the need for discretion and confidentiality that comes with a business transaction.
Knowledge in a Wide Range of Industries
We also work to become experts in every vertical we work in. As you can imagine, the operational intricacies of one industry can be vastly different from that of another. The sale of each business, therefore, will also look very different. 
Our team has helped clients from a broad range of industries buy and sell businesses. We've made successful sales in industries from wholesale manufacturing to credit card processing firms to foodservice…and many more. 
With each new account, we dig deep into their business and the wider industry, gathering information and asking questions to fill in any gaps in our knowledge. This due diligence allows us to learn the ins and outs of each industry so we can speak the language of that particular market segment and ensure a smooth sale.
Hundreds of Satisfied Customers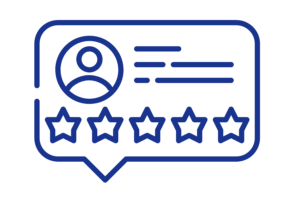 We have worked with hundreds of clients, and have earned a reputation for excellence in our industry. In fact, a significant portion of our business can be attributed to positive reviews, referrals from past clients, and satisfied clients returning to us for multiple transactions.
We have dozens of five-star Google reviews from happy past clients. Here's what a few of them have had to say about working with our team: 
"Working with Mac not once, but twice, was a seamless process. Was always available when I needed to talk. Provided step by step process and details so that I could understand what was happening."

"Peggy gets a solid 10 out of 10 rating from us. She was so helpful helping us sell our business and also extremely helpful to the buyers. She always answered her phone and responded to emails very quickly. She had the answers to any questions we had and gave us great advice through the process. Thank you Peggy!!!"

"Bill did a fantastic job helping me sell my restaurant. He worked with me to determine a fair price for the business and helped me navigate the sale even when things got a little rocky. Bill kept the buyers on track even when the usual cold feet came into play. He assured them of the quality of the business and helped them see and remember the reasons why they were looking to buy a business in the first place. Bill was extremely professional, but never pushy. I would recommend Bill to anyone who is looking to buy or sell a business!!!"

"We're so glad we had Jim E. of Opportunities In Business involved in the sale of our liquor store from beginning to end. He dealt with prospective buyers professionally, represented our best interest and made certain all 't's were crossed and 'i's dotted. He answered all of our questions while guiding the buyer through the paperwork and necessary approvals so that our sale went through correctly and swiftly. I highly recommend him!"

"We were referred to Peggy because of her experience in selling small businesses. With her expert guidance our business sold in about 6 months. She walked us through every step, was very knowledgeable and was a delight to work with. We are extremely grateful for her support and highly recommend her."

"First class experience all the way around! Mac really set the bar in terms of knowledge, connections, experience, and overall professionalism. Highly recommend 🙂"
If you're looking to buy or sell a business this year, or if you're curious about the value of your business, Opportunities in Business would love to help. Contact us to discuss buying, selling, or a business valuation today!