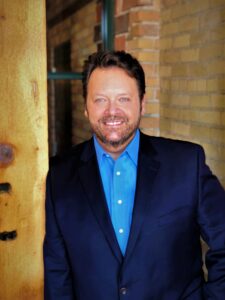 TYPE OF BUSINESS: Well-established Catering business serving the Twin Cities and offering full-service catering for weddings, picnics, BBQs, dinner parties, corporate and private events. This facility can handle numerous occasions, from small gatherings to grand events. Current owners started this business over 36 years ago and have an outstanding community reputation and a loyal customer base. Owners work all aspects of the company. This business has excellent growth potential. Hours Monday – Saturday, 7:00 a.m. to 5:00 p.m.
FACILITY: This business operates out of a 4,800 square feet commercial kitchen. It has an attractive showroom, sales office, and a large professionally designed catering kitchen with a large prep area, baking section, dishwashing area, and cooking line with a 14' hood system. This is a turnkey operation with all the equipment and smallwares needed to continue growing the business.
EMPLOYEES:  2 Owner Operators with two full-time and three part-time employees.
EQUIPMENT: Multiple delivery vans, double stacked convection ovens, 2ea. Alto Sham Combi ovens, Groen Tilt Skillet, 60 qt. mixer, 3ea. Walk-in coolers and a walk-in freezer, to name a few.
GROSS SALES: Gross sales for 2022 are projected to be approx. $955,330, 2021 was $723,395. They were closed for a portion of 2020. Gross sales for 2019 were $1,317,861. Weighted Cash Flow in 2022 was approximately $155,000, and cash flow in 2019 was approx. 343,000.
ASKING PRICE: The owner is asking $426,000 for the business. This includes $130,000 in Furniture, Fixtures, and Equipment and $5,000 in inventory. The asking price is $800,000. The building is available for sale.
REASON FOR SALE:  Retirement.