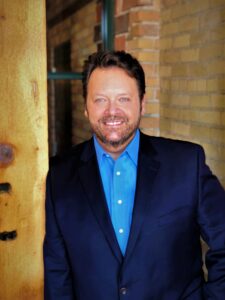 Description:
Single-tenant 4,800 SF (NRA) Industrial )Office-Warehouse) use on a site totaling 11,326 SF located in Hopkins, Hennepin County, MN. The Subject is currently 100.0% occupied, which is above the stabilized occupancy level estimate of 95%. Asking $800,000.
The subject property is located at 138 Jackson Ave. N. Hopkins, MN. Is in the Southwest Submarket of the Minneapolis-St. Paul market. The property is a one-story, concrete block building currently used as a commercial kitchen. About 4,058 sq. ft. of the building is fitted up as a commercial kitchen. The property has a conference room, a private office, two restrooms, and a small storage room (240 sq. ft.). Most of the buildings have commercial tile flooring, acoustic title ceilings, fire-resistant vinyl walls, and fluorescent lighting. It has a conference room, sales office, large prep area, baking section, dishwashing area, and a cooking line with a 14' hood system.
The roof deck is 11.5 feet tall, with the acoustic title drop ceiling having a height of 9 feet. The appraised property has been well maintained and is considered to be in average to above-average condition.
The property is currently used as a catering kitchen. The current property owner intends to place the subject on the market as an operating commercial kitchen, complete with all the furniture, fixtures, and equipment (FF&E).
Zoning:
Designation                                                           Residential-Office Mix Transit-Oriented District Center (RX-TOD)
Zoning Authority                                                  City of Hopkins
Permitted Uses                                                    All residential uses; offices; any similar spaces.
Current Use                                                          Office-Warehouse
Current Use legally Permitted                           No
Conforming Use                                                   The improvements do not conform to the bulk requirements of the ordinance.
Conforming Lot                                                    The site conforms to the bulk requirements of the ordinance.
Zoning Change                                                     No
Max Permitted height                                         96
Max permitted Floor Area Ratio (FAR)            None
Maximum Building Area                                    None specified
Parking Spaces Required                                    None Required
Parking Spaces Provided                                    7
Max Permitted Site Coverage                           80%
Min Permitted Yard Setbacks                            Front (feet) 7.5, Rear (feet) 20, Side (feet) 5