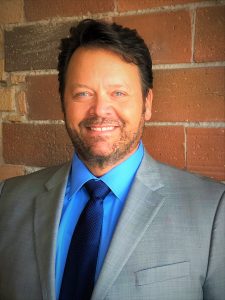 Type Of Business: Metal Fabrication / Manufacturing business for sale. Located in the Twin Cities metro area, this fully equipped machine shop was established in 1958 to provide precision metal products, fabricating, stamping, machining and assembly. Most of the business is from repeat customers. This business handles both short and long run jobs. Experienced shop personnel offer years of fabricating and manufacturing expertise.
Employees: Shop currently has four full time employees. Two of them have been working here for 20 years. The other two employees have been working here for 28 years or longer. All are crossed trained and have the ability to operate all equipment. One of the employees handles the daily operations.
Equipment: Shop is set up to handle part delivery from customers or raw material requiring cut to length/sawing or bar feed operations. Equipment includes 2 ea. CNC Strippitt FC 750 N/C Turret Punch w/extensive amount of tooling, 3' & 4' Nigara power shears, multiple press breaks w/extensive amount of brake dies, 5 ea. Niagara Punch Presses 22-35 ton, Leblond and Hardinge Lathes, B&S Surface Grinder, Grob Vertical Band Saw, Wells Horizontal Band Saw to name a few (complete list of equipment and furniture/fixtures available).
Facility: The business leases 7200 square feet of space with 16' ceilings and a large dock door. The current rent is $4,472 a month. Owner has been at this same location for over 25 years. The buyer can relocate the business, but it would need to remain within the present community to retain employees.
Gross Sales: Sales in 2019 were approx. $779,000 , Sales in 2018 were approx. $844,100 and Sales in 2017 were approx. $799,600. Weighted cash flow to an owner operator is approx. $161,200.
Asking Price: The asking price is $375,000 for the business. Included in the sale are all equipment, tooling and fixtures valued at $150,000. Inventory is not included in sale. The value on inventory can fluctuate between $2,500 – $10,000. Seller wiling to finance a portion of the sale to a qualified buyer. Also, seller is willing to finance the A/R for a new owner to use towards working capital. The current work in progress is approx. $40,000 in sales.
Reason for sale: Owner wants to retire.