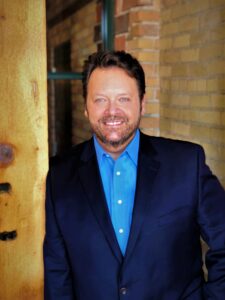 TYPE OF BUSINESS: Highly Profitable Wholesale Wood Product Manufacturer for various industries, located in the metro area. Established in 1969 with present owner for over 20 years. The manufacturing process is divided into two parts, Lumber remanufacturing and automated assembly process.
The totally automated system includes a cant unscrambler, twin cut off saws, sizer, gang rip and board stacker. This system produces approximately 40,000 board feet of lumber per shift. They have a total of three automated nailing systems with one of them being a turbo, computer-controlled, fully automated system that produces a large capacity of product per shift.
Hours of operation 6:00a.m. – 4:30p.m., Monday –Thursday, 6:00a.m. – 12:00p.m. Friday, Closed Sat-Sun.
FACILITY:  This business operates in multiple commercial buildings totaling approximately 13,000 sq. ft. Seller owns the buildings and property and are available for sale. There is an additional 9,000 sq. ft. building that is leased.
EMPLOYEES:  Seller is a semi-absent owner. He works from home and his main duty is ordering the lumber. He works from Arizona during the winter months with management in place. Manager's job description is overall coordinator of the day-to-day operations and oversees the office. This business has 35 full-time and temp employees.
GROSS SALES/CASH FLOW:  The gross sales for 2021 was $12,147,753, 2020 gross sales were $9,862,059 and the gross sales for 2019 was $9,076,444. Cash flow to owner operator in 2021 was approximately $883,350. Cash flow in 2020 was approximately $550,000 and  Cash Flow in 2019 was approximately $537,000. Sales through August 2022 are over $900,000 over August 2021!
ASKING PRICE: The asking price is $3.2 million for the business and $2.2 million for the buildings and property. Asking price includes inventory valued at $400,000 and furniture, fixtures and equipment estimated value $700,000. SBA financing is available to a qualified experienced buyer.
REASON FOR SALE:  Retirement