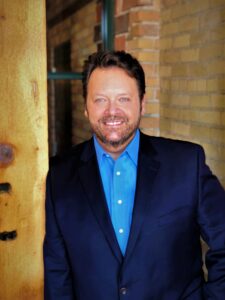 TYPE OF BUSINESS:  Highly Profitable Branding & Marketing Agency business located in the Twin Cities.  The business offers print, tradeshow merchandise, screen printed, embroidered, and sublimated clothing, custom packaging, food gifts, kitting services, product launches, award and years of service programs as well as any and all branded/promotional merchandise for any company function or branding purposes.
They specialize in enhancing a company's marketing message, help build brands, improve customer and employee relations.  The business offers marketing through a combination of promotional products and print.  They have invested in a state-of-the-art- program that gives them access to a database totaling more than 650,000 products as well as a company store platform for breaking into this market.
The business has an impressive customer list including numerous stable fortune 500 companies with a perfect combination of industries that have allowed them to not have their sales affected in both 2008 and during COVID.
They have an impressive customer list throughout the United States with most of them as repeat customers.  Their customers include numerous Corporate Accounts, Universities and Non-Profit companies to name a few.
Hours are Monday – Friday 8:00 a.m. to 5:00 p.m.
FACILITY: This business operates out of the owner's home.
EMPLOYEES: Owner works the business full-time with 2 part-time employees.
GROSS SALES: 2022 sales through June are up $138,000 above 2021 during the same time period!  2021 sales were $733,738, with a cash flow of approx. $213,500. 2020 sales were $603,824 and the cash flow was approx. $141,500. 2019 sales were $654,275 and the cash flow was approx. $166,800.
SALES PRICE: The seller is asking $520,000 for the business which includes Computers, printers and software valued at about $9,250 and inventory (displays/samples) valued approx. $8,000.
REASON FOR SALE: Other interest.