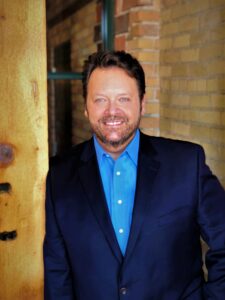 A pioneering company at the forefront of innovative automated skyscraper window cleaning technology. With a firm commitment to innovation and safety, the business offers state-of-the-art solutions that elevate building maintenance standards and ensure sparkling-clean windows on even the tallest structures. The company aims to revolutionize skyscraper window cleaning through automation, efficiency, and safety. They aim to redefine industry standards, provide exceptional client service, and minimize environmental impact with sustainable practices.
The buyer will specialize in designing and installing advanced robotic systems that efficiently clean windows on skyscrapers of all sizes. These intelligent robots are equipped with innovative technology to navigate complex building facades, ensuring a streak-free and immaculate shine with remote monitoring and control: The state-of-the-art systems allow for remote monitoring and control, and each system can be moved from building to building quickly and effortlessly.
The technology-savvy robotic window cleaning systems adhere to the highest safety standards and are equipped with multiple fail-safe mechanisms. They reduce the risk of human accidents and injuries, making high-rise window cleaning safer and more reliable.
Do not miss this innovative technology: The latest robotics and artificial intelligence advancements power the solutions, ensuring unparalleled efficiency and precision. Unrivaled Safety: The company prioritizes safety more than anything else. The automated systems are designed to reduce risks and accidents significantly, providing peace of mind to building owners and occupants. Cost-Effective and Eco-Friendly: The technology optimizes cleaning schedules, reducing water and energy consumption, which translates to cost savings for clients and a smaller environmental carbon footprint instead of paying significant amounts per cleaning with human cleanings.
OVERVIEW:
Total Investment – $1,500,000 with flexible financing available.
The seller is willing to work with a qualified buyer regarding terms.
World Leader in Automated Window & Facade Cleaning Technology.
Proven car wash technology adapted and patented for cleaning building facades.
Automated, durable, appropriately designed technology without overly complex, potentially water-sensitive robotics and systems.
Strong portfolio of U.S. and international patents.
A variety of models that address different customer and building needs.
Simple setup in a matter of hours, not days.
Little competition and less expensive than competitors' systems.
Field-tested and proven, over 160 units have been sold worldwide.
This product enhances safety, privacy, guests, and security, saving time and lowering costs.
Clients to name a few:
 Wynn Hotel in Las Vegas, NV
Guthrie Theater in Minneapolis, MN
US Embassy in South Africa
Hilton Hotel in Los Angeles, CA
Listing ID# 8536  b.k.