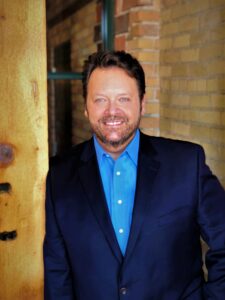 TYPE OF BUSINESS: Wholesale Wood Product manufacturer for various industries located in the metro area and established with the present owner for over 45 years. 50% of the wood used is recycled.
They have a large array of equipment that includes a semi-automated nailing system that produces a large capacity of product per shift.
Hours of operation 7:00 a.m. – 3:30 p.m., Monday –Friday, Closed Sat-Sun.
FACILITY:  This business operates in connected buildings totaling 74,000 sq. ft., built in 1951. Clear height is 14' to 22', and clear spans are 40' and 60' wide. Zoning is I1 Industrial, sitting on a parcel of land with 3.64 acres. There is outside storage with a security fence as well. The seller owns the buildings and property, which are available for sale for $4.0 Million or lease at market value.
EMPLOYEES:  Sellers are owner-operators. One owner oversees the sales, and the other handles all the administration, including ordering the lumber. There is an office manager and a production manager in place. This business has 19 full-time employees.
GROSS SALES/CASH FLOW:  The gross sales for 2022 were $3,786,400, 2021 gross sales were $3,299,500, and the gross sales for 2020 were $2,933,150. Cash flow to owner-operator in 2022 was approximately $1,022,000. Cash flow in 2021 was about $967,350,000, and  Cash Flow in 2020 was roughly $765,000.
ASKING PRICE: The asking price is $4.9 million for the business and $4.0 million for the building and property. The asking price includes all the furniture, fixtures, and equipment estimated value is $622,450, and the estimated inventory value is $TBD. SBA financing is available to a qualified, experienced buyer.
REASON FOR SALE:  Retirement