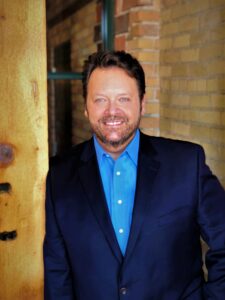 TYPE OF BUSINESS:  Well-maintained, Laundromat located in an eastern suburb of St. Paul. The business has an automatic system that opens and locks the doors in the morning and at night. This is a coin, token and credit card operated Laundromat. Business hours are 6:00 am to 10:00 pm seven days a week.
EQUIPMENT:
Dexter Washers: 2-90#, 6-60#, 6-40# and eight top loaders.
Dexter Dryers: 2-80#, 9-50#.
In addition, there is a coin changer, Phoenix gas fired water heater, 2ea. Highmark bulkheads, Spyerwash credit card system (33 readers), eight camera video security system, 8ea. Highmark folding tables, Vendrite 8 column soap vendor and all other equipment necessary to operate this business. All equipment were purchased new by the current owner in 2017.
FACILITY:  The business operates in a 2,240 sq. ft. space located  in a large strip center with plenty of parking. The current gross monthly rent is $4,205. The lease expires in 2027 and there are 2ea. 5-year options.
EMPLOYEES:  There are no employees. Owner checks on the business in the afternoon and comes back in the evening to clean. She spends about 2 1/2 hours a day at the business.
GROSS SALES/CASH FLOW:  Gross sales for 2021 were $201,500, 2020 were $172,177, 2019 were $181,827 and 2018 sales were $89,592. Cash flow to an owner operator is approx. $107,500.
ASKING PRICE:  The asking price is $620,000. The value of the equipment is approximately $220,000 and the leasehold improvements are valued at approximately $150,000.
REASON FOR SALE: Seller is moving.