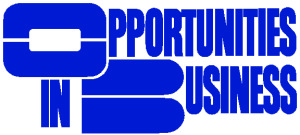 TYPE OF BUSINESS: Well established, turn key home inspection business for sale. This business is known for its trustworthiness, accuracy and professionalism. The business has a large database of Realtors in the Minneapolis area. Business primarily involves home and condo inspections with a small number of commercial properties. A large amount of exterior and interior components are inspected plus they offer Radon testing as well. All inspections meet or exceed the standards set by the American Society of Home Inspectors. The owner works approximately 40 to 50 hours per week during the peak season and average 20 hours per week during off peak. An average inspection takes 2 to 3 hours and the average fee is about $350.00. A+ rating with the BBB. Additional sales and marketing effort will produce quick results for new owner.
FACILITY: This business is a home-based business.
EMPLOYEES: Owner
GROSS SALES: Gross Sales for 2017 were $59,000. Gross Sales for 2016 were $62,335. Gross Sales for 2015 were $73,465
ASKING PRICE: The owner is asking $22,000 for the business, this includes assets valued at $500.00. Cash flow for in 2017 was approximately $35,000, in 2016 was approximately $30,000 and in 2015 cash flow was approximately $42,500.
REASON FOR SALE: Health / Family. Note: Sales dropped in 2017 due to family health.