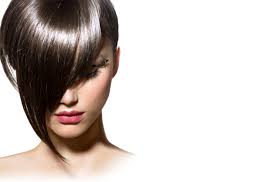 TYPE OF BUSINESS: Fantastic Sam's franchise, metro area. This beautiful well established salon has been at this location for over 11 years. The present owner has owned the business since August 2015. The seller owns and operates another location, but because of family matters, she just doesn't have the time to operate both businesses.  There are three shampoo stations, nine styling chairs, and two dryers. The business offers a full range of styling, color, beauty treatments as well as retail. Hours are Mon. – Fri.  9:00am to 8:00pm, Sat. 9:00am to 5:00pm and Sun. 11:00am to 4:00pm.
FACILITY: This is a leased facility in a very densely populated area with ample parking.  An anchor store has recently opened near this salon. Seller has started a large marketing program with this business. The 1,550 square foot space has a great open floor plan with large windows that provide excellent natural light. The rent is $3,000 per month which includes CAM charges. The lease expires in 2019 with a 5 year option.
EMPLOYEES: The business operates with 5 stylists, plus the owner who works less than 20 hours per week.
GROSS SALES: The gross sales for the past three years; 2016 were $189,662, 2015 were $199,227, 2014 were $257,332.
SALES PRICE: The business is offered for sale at $70,000 to include $58,000 in Furniture, Fixtures and Equipment (detailed list upon request) and $3,000 in Inventory.
There is a $7,500 Transfer Fee, buyer is responsible to pay.
REASON FOR SALE: Spend more time with family.