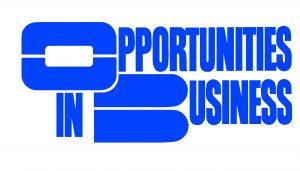 BUSINESS:                            RETAIL STORE.
                                              The description of the business herein intentionally does not specify industry or other details about the subject business. The business-while involved in an established and healthy industry-is unique and ownership is concerned that once the word gets out that the business may be for sale, the very attractive and efficient management and operational structure, which is important to and enhances the appeal of this business, could be threatened. The current owner enviably has created a structure with managers and other employees where his role can be limited to general administration and where he can be removed from day to day operations and be confident that the business operates successfully. Therefore, interested parties will be required to execute Non-Disclosure Agreements and satisfy the owner that they have the financial capability to close a transaction if they choose to do so, prior to receiving any detailed, specific, confidential, information about the subject business. After these requirements are met there shall be full disclosure as to the nature of the business, the operation, financial history, and other items required for the purpose of due diligence.
FACILITIES:                           Located in a strip mall with anchor stores on both sides. The square footage of this store is several thousand square feet.
EMPLOYEES:                        The entire business is organized extremely well and operates very efficiently.  This store has experienced, trusted, and established management in place.
REVENUE:                             Over $10 million.
EARNINGS:                           Earnings in 2016, 2015 and 2014 were an average about $1.1million.  (Earnings are defined as officer's salary, net income, depreciation, and interest).
ASKING PRICE:                    The asking price is $4.250 million.  Included in the price are the furniture, fixtures and equipment (value of approximately $400,000) and inventory will be sold at cost.
REASON FOR SALE:           Own other businesses and want to spend more time with family.
IMPORTANT NOTICE:          The above information has been provided by the Seller.  Neither The 20/20 Group, Inc. (dba Opportunities In Business) nor its agents guarantee its accuracy or comprehensiveness.  8057  b.k.