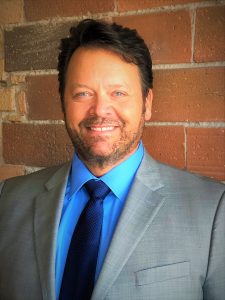 Description: 8,864 SF Retail / Airbnb located in the "Heart" of Stillwater. Building is located on the high demand south side of town, east side of main street, downtown Stillwater. With 3 retail spaces on ground level, total of 5,136 sq. ft. Second-floor area consists of three unique apartments used as Airbnb and Verbo with a total of +/- 3,728 sq. ft. Two of the three units are one-bedroom the other apartment is a two bedroom, all with living/dining room, full kitchen, full bath, and laundry/storage. The ground floor has a 12' ceiling height with a tin ceiling, plaster walls and hardwood floor; the basement is 4,000 sq. ft. and is used for storage, clear height is about 5' 8. The roof has a deck at the back of the building with expansive views of the river and bluffs. There is a manager in place that handles all inquiries for the apartments and does the cleaning as well. This is a great 1031 exchange opportunity!
Exterior Features: The building is mill construction with brick walls and wood posts and beams. The brick walls are exposed in the apartment units and plastered/brick in the retail units, the roof is a rubber bladder that is flat with a pitch.  The roof is approximately 6 years old and appears to be in great condition.
Interior Features: This property has all three retail spaces leased on main level with all three apartments being rented out a few times a week as Airbnb and Verbo on second level.  These apartments are considered the premier apartments in Stillwater. Building has a combination of wood, tile and carpeted. The walls are a combination of exposed brick, drywall, and plaster. Ceilings are painted drywall, tin and open. The building uses forced air for heat and cooling.
Age / Condition: Built in 1858. The interior and exterior are in good condition.
ASKING PRICE: The owner is asking $1,850,000 for the building. The three apartments generate approx. a gross income of $170,200 annually, and the three retail spaces generate approx. $69,600 annually.
REASON FOR SALE:  Other Interest