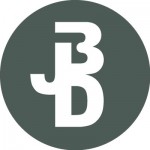 This website was designed and developed by Brian Johnson Design, which is a website company based in the Minneapolis area. Since 2011, BJD has been building clean, modern, stylish websites for small and medium-sized businesses in the Twin Cities area.
Specializing in WordPress sites, BJD can handle everything from eCommerce sites, to restaurants, to 1-person businesses and everything in-between.
To see some of the work Brian Johnson has done, check out his portfolio page.