‹- Back to all Associates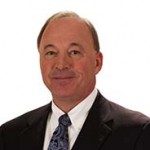 Thomas Green - Owner
Tom Green has been in the business of Business Brokerage for 30 years. He is a partner in the company Opportunities In Business. He has participated in the sale of hundreds of business - of all kinds. His experience gives his clients an edge. There have been changes in the business over the last three decades, but the basics of selling a business and buying a business have remained the same. Due diligence, thoroughness, honesty, attention to detail, anticipating problems before they interfere with a transaction, and establishing relationships with clients that leads to trust and confidence are as important now as they were 30 years ago. New technologies, new methods for marketing a business, new ways to obtain financing for business acquisitions and other changes have entered the marketplace and Opportunities In Business has remained current with and incorporated all of the changes that benefit our clients through Tom's efforts. Tom is a lifelong Minneapolis resident and a graduate of the University of Minnesota.
Listings by Thomas Green:
This associate does not currently have any listings, please check back later.